Please read the latest news: HERE
Please welcome Skoldpadda as our newest admin!
A spoiler-free parental quide to mature content can be found here: Parental Guide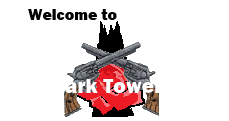 A wiki dedicated to the magnum opus of Stephen King that anyone can edit.
We are currently editing over 917 articles.

Caution:
Some material may be inappropriate for younger readers
Warning: Spoilers Ahead!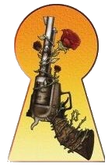 Featured Article

The
Dark Tower Series
is a series of seven books written by Stephen King, between 1970 and 2004, widely considered to be his magnum opus. The series incorporates elements of fantasy, science fiction, horror, and Western stories.
They revolve around Roland Deschain's quest to find and protect the Dark Tower. King has described the series as his magnum opus. Besides the seven novels that compose the series proper, many of his other books relate back to the story, introducing concepts and characters that come into play as the series progresses. After the series was finished, a series of prequel comics followed.
The series has many inspirations, but was chiefly inspired by the poem, Childe Roland to the Dark Tower Came, by Robert Browning. Amongst his other inspiration, King lists The Lord of the Rings, the Arthurian Legend, and The Good, the Bad and the Ugly as influences that led to the series. (Read More...)
Polling Booth
What was your favorite location in the Series?
Who is best suited to play Roland Deschain in the upcoming Dark Tower Adaptaions?
Random Quote
"A person's never too old for stories. Man and boy, girl and woman, never too old. We live for them."
   — 
Roland Deschain
Stephen King News Updates
Loading RSS data...
Image of the Day
Cort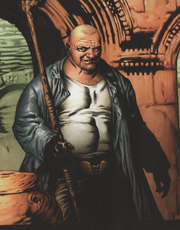 Blog Posts