Home
Talk

0
843pages on
this wiki
Please read the latest news: HERE
Fans: Please take a quick moment to sign the petition to get the Dark Tower signed on for a movie/television contract >>Click Here<<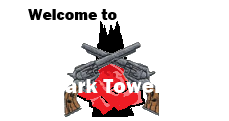 A wiki dedicated to the magnum opus of Stephen King that anyone can edit.
We are currently editing over 843 articles.

Caution:
Some material may be inappropriate for younger readers
Warning: Spoilers Ahead!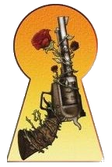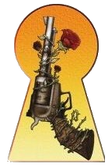 Featured Article

The Prim is the primordial chaos that Gan (the spirit of the Dark Tower) originally rose from, spinning the universes from his navel. It has receded since the universe has progressed. During its recession many demons of the Prim became stranded on the shores of all the parellel worlds, being strangled by the air, however some adapted and survived. Most of these were sexual predators such as Succubi, Incubi and Oracles. Mia and Maerlyn are also entities of the Prim who adapted and survived.

The Crimson King wishes to bring about the destruction of all the worlds and free the people of the Prim once more, ruling eternally over it. (Read More...)
Polling Booth
Who was your favorite character of the Series?
How would you prefer the Series to be produced to live format?
Quote of the Day
   "I am the Eater of Worlds."

  — Crimson King

Stephen King News Updates
Loading RSS data...
Image of the Day
Dark Tower