A spoiler-free parental quide to mature content can be found here: Parental Guide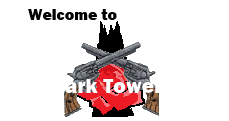 A wiki dedicated to the magnum opus of Stephen King that anyone can edit.
We are currently editing over 916 articles.

Caution:
Some material may be inappropriate for younger readers
Warning: Spoilers Ahead!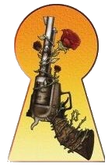 Featured Article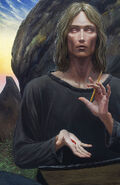 Patrick Danville
is an artist kept captive in
Dandelo's
basement in its dwelling in
Empathica
until
Roland Deschain
frees him. He has the ability to draw pictures that become or alter reality.
Danville was held captive in Dandelo's basement on Odd Lane until Dandelo was slain. Dandelo knew of Danville's ability to change reality with his art because his pencils all had their erasers removed. Roland takes Patrick along on the road to the Dark Tower because of his ability. That ability comes in handy several times. He draws the door that allows Susannah Dean to leave Roland's world. He also plays a critical role in the defeat of the Crimson King. (Read More...)
Polling Booth
What was your favorite location in the Series?
Who is best suited to play Roland Deschain in the upcoming Dark Tower Adaptaions?
Random Quote
"At this nexus lies the Great Portal, the so-called Thirteenth Gate which rules not just this world but all worlds."
   — 
Roland Deschain
Stephen King News Updates
Loading RSS data...
Image of the Day
Abel Vannay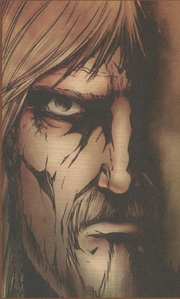 Blog Posts