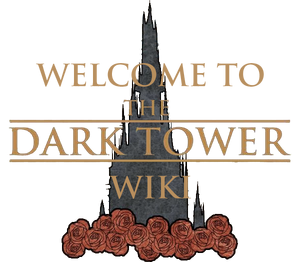 A wiki dedicated to the magnum opus of Stephen King that anyone can edit.
We are currently editing over 928 articles.
Caution:
Some material may be inappropriate for younger readers
Warning: Spoilers Ahead!

John "Jake" Chambers
is one of the main protagonists and a member of
Roland Deschain
's second
Ka-tet
in the
Dark Tower Series
.
Jake is a smaller, blonde version of Roland. He is described as possessing sharp senses, fearless demeanor and desire to find where he belongs on the quest for Dark Tower. Even without directions from Roland, Jake Chambers seems to have strong survivor instinct in the mix of the worlds. Due to the fact that he was killed by the Gunslinger, he often gets overwhelmed about his role in the world and takes potential signs and hints from the universe very seriously. He finds it very important that the Ka-tet be open and honest with one another
Jake and Roland develop a very strong father-son bond throughout the series, although Roland is reluctant to admit it until the very end.
Jake also resembles Alain Johns, another gunslinger, with their mutual stable, reserved personality and talent with a psychic skill referred to as "the touch." (Read More...)

A spoiler-free parental quide to mature content can be found here:
Parental Guide

"We are going to go, Eddie. We are going to fight. We are going to be hurt. And in the end we will stand."
   — 
Roland Deschain

Loading RSS data...

Loading RSS data...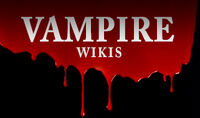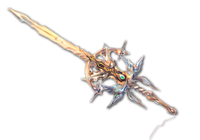 Fantasy Literature
Go to these sites for info or for help with your own wiki!
A Court of Thorns and Roses • A Song of Ice and Fire • Beyonders • The Dark Tower • Deltora Quest • The Demon Cycle • Discworld • The Dresden Files • The First Law • Grishaverse • Inheritance Cycle • The Kingkiller Chronicle • The Land of Stories • The Lord of the Rings • The Lunar Chronicles • The Magicians • Malazan Book of the Fallen • Mistborn • Ranger's Apprentice • Redwall • The Second Apocalypse • The Secrets of the Immortal Nicholas Flamel • Shannara • The Sisters Grimm • The Stormlight Archive • Sword of Truth • Throne of Glass • Waterfire Saga • Wheel of Time
Want your community included? See how!

Ad blocker interference detected!
Wikia is a free-to-use site that makes money from advertising. We have a modified experience for viewers using ad blockers

Wikia is not accessible if you've made further modifications. Remove the custom ad blocker rule(s) and the page will load as expected.