Home
Talk

0
852pages on
this wiki
Please read the latest news: HERE
Fans: Please take a quick moment to sign the petition to get the Dark Tower signed on for a movie/television contract >>Click Here<<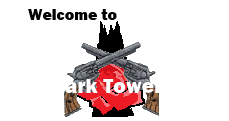 A wiki dedicated to the magnum opus of Stephen King that anyone can edit.
We are currently editing over 852 articles.

Caution:
Some material may be inappropriate for younger readers
Warning: Spoilers Ahead!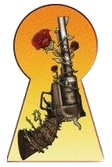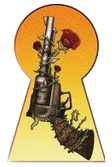 Featured Article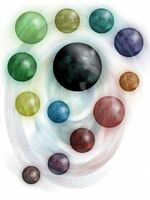 Maerlyn's Rainbow also known as the Bends o' the Bow or Wizard's Rainbow. It consists of 13 coloured spheres, the first twelve represent the Twelve Guardians of the Beams, each having the secret of a different form of magic; the last, Black Thirteen, representing the Dark Tower itself which was filled with the evil of the monster infested void that existed between worlds.

Some have different powers to others with some showing Mid-World, some which show All-World, and some which have the power to transport. Others look into the future and the demon infested worlds as well as revealing the locations of secret doors which give access to other worlds. Additionally, others can see far into the world and witness vile acts most people would wish kept secret. One is said to give the power of levitation, and another the secrets of telepathy. (Read More...)
Polling Booth
Who was your favorite character of the Series?
Should the Dark Tower Series be expanded?
Quote of the Day
   "I am the Eater of Worlds."

  — Crimson King

Stephen King News Updates
Loading RSS data...
Image of the Day
Emerald City