A spoiler-free parental quide to mature content can be found here: Parental Guide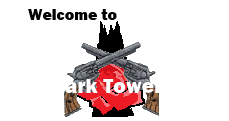 A wiki dedicated to the magnum opus of Stephen King that anyone can edit.
We are currently editing over 918 articles.

Caution:
Some material may be inappropriate for younger readers
Warning: Spoilers Ahead!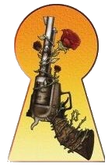 Featured Article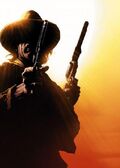 The
Sandalwood Guns
are the guns of a true
gunslinger
. They have been passed down through the ages from
Arthur Eld
himself down to
Steven Deschain
and ultimately
Roland Deschain
.
They were made using the melted down blue-grey steel of the sword, Excalibur, and have the rose, the sign of the Eld, engraved in the side. The sandalwood grips of the gun have never lost their fragrance and near the muzzle of each gun can be seen scroll work which translates to "White", which was Arthur's dihn mark. (Read More...)
Polling Booth
What was your favorite location in the Series?
Who is best suited to play Roland Deschain in the upcoming Dark Tower Adaptaions?
Random Quote
"A person's never too old for stories. Man and boy, girl and woman, never too old. We live for them."
   — 
Roland Deschain
Stephen King News Updates
Loading RSS data...
Image of the Day
John Farson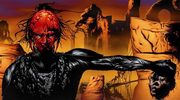 Blog Posts