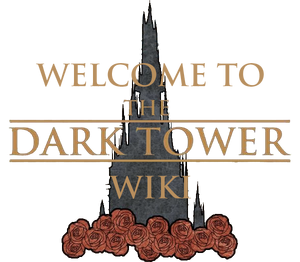 A wiki dedicated to the magnum opus of Stephen King that anyone can edit.
We are currently editing over 936 articles.
Caution:
Some material may be inappropriate for younger readers
Warning: Spoilers Ahead!


Blaine the Mono was a monorail that went insane over the course of its long lifetime. He became suicidal and attempted to kill Roland and his ka-tet in his suicide, but was ultimately defeated.
Blaine's brain was housed in a series of dipolar computers beneath the city of Lud . His original purpose was to ferrypassengers away from Lud and had stops in Candleton, Rilea, The Falls of the Hounds, Dasherville, and Topeka. He was described as being colored pink and was over "two wheels long". He had a top speed of over 900 miles per hour and produced a sonic boom. Even though he existed in Roland's world, he knew of the other worlds including New York City. He enjoyed doing John Wayne and Jimmy Stewart impressions.
Blaine assisted in his sibling train Patricia's suicide by removing some of her programming. He also had a rogue part of his brain that was dubbed "Little Blaine". (Read More...)

A spoiler-free parental quide to mature content can be found here:
Parental Guide

"At this nexus lies the Great Portal, the so-called Thirteenth Gate which rules not just this world but all worlds."
   — 
Roland Deschain

Loading RSS data...

Loading RSS data...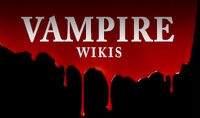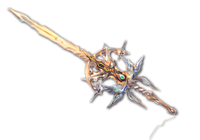 Fantasy Literature
Go to these sites for info or for help with your own wiki!
A Court of Thorns and Roses • A Song of Ice and Fire • Beyonders • The Black Company • Coraline • The Dark Tower • Deltora Quest • The Demon Cycle • Discworld • The Dresden Files • The Edge Chronicles • Fablehaven • The First Law • Grishaverse • His Dark Materials • Inheritance Cycle • The Kingkiller Chronicle • The Land of Stories • The Magicians • Malazan Book of the Fallen • Mistborn • Pern • Ranger's Apprentice • Redwall • The Secrets of the Immortal Nicholas Flamel • Shades of Magic • Shannara • The Spiderwick Chronicles • The Stormlight Archive • Sword of Truth • Throne of Glass • Wheel of Time
Want your community included? See how!