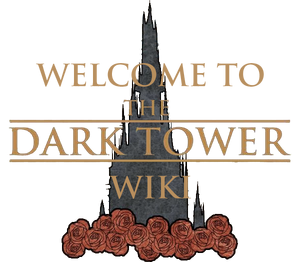 A wiki dedicated to the magnum opus of Stephen King that anyone can edit.
We are currently editing over 928 articles.
Caution:
Some material may be inappropriate for younger readers
Warning: Spoilers Ahead!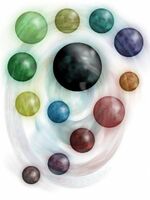 Maerlyn's Rainbow also known as the Bends o' the Bow or Wizard's Rainbow. It consists of 13 coloured spheres, the first twelve represent the Twelve Guardians of the Beams, each having the secret of a different form of magic; the last, Black Thirteen, representing the Dark Tower itself which was filled with the evil of the monster infested void that existed between worlds.

Some have different powers to others with some showing Mid-World, some which show All-World, and some which have the power to transport. Others look into the future and the demon infested worlds as well as revealing the locations of secret doors which give access to other worlds. Additionally, others can see far into the world and witness vile acts most people would wish kept secret. One is said to give the power of levitation, and another the secrets of telepathy. (Read More...)

A spoiler-free parental quide to mature content can be found here:
Parental Guide

"We are going to go, Eddie. We are going to fight. We are going to be hurt. And in the end we will stand."
   — 
Roland Deschain

Loading RSS data...

Loading RSS data...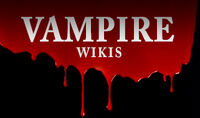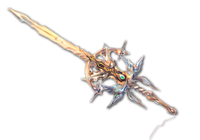 Fantasy Literature
Go to these sites for info or for help with your own wiki!
A Court of Thorns and Roses • A Song of Ice and Fire • Beyonders • The Dark Tower • Deltora Quest • The Demon Cycle • Discworld • The Dresden Files • The First Law • Grishaverse • Inheritance Cycle • The Kingkiller Chronicle • The Land of Stories • The Lord of the Rings • The Lunar Chronicles • The Magicians • Malazan Book of the Fallen • Mistborn • Ranger's Apprentice • Redwall • The Second Apocalypse • The Secrets of the Immortal Nicholas Flamel • Shannara • The Sisters Grimm • The Stormlight Archive • Sword of Truth • Throne of Glass • Waterfire Saga • Wheel of Time
Want your community included? See how!

Ad blocker interference detected!
Wikia is a free-to-use site that makes money from advertising. We have a modified experience for viewers using ad blockers

Wikia is not accessible if you've made further modifications. Remove the custom ad blocker rule(s) and the page will load as expected.