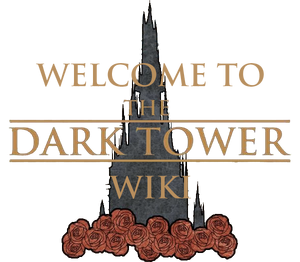 A wiki dedicated to the magnum opus of Stephen King that anyone can edit.
We are currently editing over 930 articles.
Caution:
Some material may be inappropriate for younger readers
Warning: Spoilers Ahead!


Edward "Eddie" Cantor Dean
is a member of
Roland Deschain
's second ka-tet. He was introduced in
The Drawing of the Three
. He is the husband of
Susannah Dean
.
Eddie was originally a 23-year-old heroin addict from New York City 1987. He has a deep attachment to his brother, Henry Dean, despite his constant abuse (his brother was the one who got him addicted to heroin). Henry was jealous of Eddie's natural talent and played his Eddie's admiration of him to tease him until Eddie became self-conscious about it. Eventually, we find out that Eddie's talent translates into being a gunslinger. Roland notes that he was a born gunslinger.
Roland initially thought that Eddie was weak-willed, narcissistic, and foolish. Although he initially disliked Eddie's jokes, he came to realize that Eddie's sense of humor was actually reminiscent of his old companion Cuthbert Allgood. (Read More...)

A spoiler-free parental quide to mature content can be found here:
Parental Guide

"At this nexus lies the Great Portal, the so-called Thirteenth Gate which rules not just this world but all worlds."
   — 
Roland Deschain

Loading RSS data...

Loading RSS data...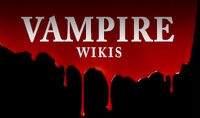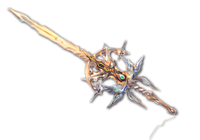 Fantasy Literature
Go to these sites for info or for help with your own wiki!
A Court of Thorns and Roses • A Song of Ice and Fire • All Souls Trilogy • Beyonders • The Dark Tower • Deltora Quest • The Demon Cycle • Discworld • The Dresden Files • The Edge Chronicles • Fablehaven • The First Law • Grishaverse • His Dark Materials • Inheritance Cycle • The Kingkiller Chronicle • The Land of Stories • The Magicians • Malazan Book of the Fallen • Mistborn • Pern • Ranger's Apprentice • Redwall • The Second Apocalypse • Shannara • The Stormlight Archive • Sword of Truth • Throne of Glass
Want your community included? See how!

Ad blocker interference detected!
Wikia is a free-to-use site that makes money from advertising. We have a modified experience for viewers using ad blockers

Wikia is not accessible if you've made further modifications. Remove the custom ad blocker rule(s) and the page will load as expected.