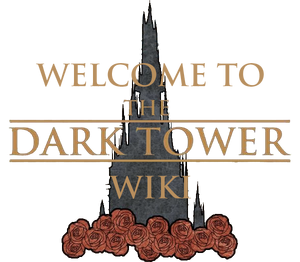 A wiki dedicated to the magnum opus of Stephen King that anyone can edit.
We are currently editing over 945 articles.
Caution:
Some material may be inappropriate for younger readers
Warning: Spoilers Ahead!


Gunslingers were the highest authority in All-World, a parallel version of our own Earth. Their duty was to keep that world from "moving on" — the commonly used expression for collapse of not only civilization, but reality itself, originally they didn't have guns and formed the order an order of Knights weilding swords and shields.
In that world, they were considered natural leaders, peacekeepers and mediators in disputes. But with All-World running so short of resources, especially metal, guns were few and far between and thus the title of gunslinger could only be given to a select few. These men, all of them of noble blood, were rigorously trained from the age of six for their role from early boyhood to adulthood, performing near-superhuman feats of strength, endurance and concentration while also being taught the highest knowledge of their time. (Read More...)

A spoiler-free parental quide to mature content can be found here:
Parental Guide

"At this nexus lies the Great Portal, the so-called Thirteenth Gate which rules not just this world but all worlds."
   — 
Roland Deschain

Loading RSS data...

Loading RSS data...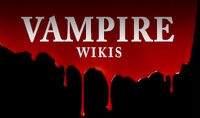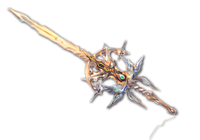 Fantasy Literature
Go to these sites for info or for help with your own wiki!
A Court of Thorns and Roses • A Song of Ice and Fire • Beyonders • The Black Company • The Brotherband Chronicles - Ranger's Apprentice - Royal Ranger • Coraline • The Dark Tower • Deltora Quest • The Demon Cycle • Discworld • The Dragonriders of Pern • The Dresden Files • The Edge Chronicles • Fablehaven • The First Law • Grishaverse • His Dark Materials • Inheritance Cycle • The Kingkiller Chronicle • The Land of Stories • The Magicians • Malazan Book of the Fallen • Mistborn • The Nevernight Chronicle • Shades of Magic • Shannara • The Spiderwick Chronicles • The Stormlight Archive • Sword of Truth • Throne of Glass • Wheel of Time • The Wicked Years
Want your community included? See how!