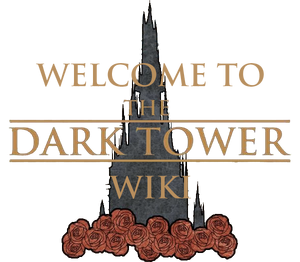 A wiki dedicated to the magnum opus of Stephen King that anyone can edit.
We are currently editing over 945 articles.
Caution:
Some material may be inappropriate for younger readers
Warning: Spoilers Ahead!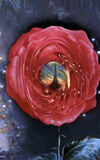 The Rose is the other nexus of reality separate from the Dark Tower. It exists in the Keystone World and can be found in New York City, on the corner of Second and Forty-Sixth Street.
It is dusky pink on the outside, fierce red on the inside and has a center as yellow as the sun. (Read More...)

A spoiler-free parental quide to mature content can be found here:
Parental Guide

"Beyond the reach of human range

A drop of hell, a touch of strange…"
   — 
Roland Deschain

Loading RSS data...

Loading RSS data...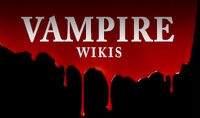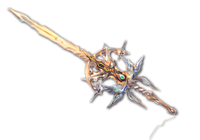 Fantasy Literature
Go to these sites for info or for help with your own wiki!
A Court of Thorns and Roses • A Song of Ice and Fire • Beyonders • The Black Company • The Brotherband Chronicles - Ranger's Apprentice - Royal Ranger • Coraline • The Dark Tower • Deltora Quest • The Demon Cycle • Discworld • The Dragonriders of Pern • The Dresden Files • The Edge Chronicles • Fablehaven • The First Law • Grishaverse • His Dark Materials • Inheritance Cycle • The Kingkiller Chronicle • The Land of Stories • The Magicians • Malazan Book of the Fallen • Mistborn • The Nevernight Chronicle • Shades of Magic • Shannara • The Spiderwick Chronicles • The Stormlight Archive • Sword of Truth • Throne of Glass • Wheel of Time • The Wicked Years
Want your community included? See how!